Breakout Startups PRO #5- Repl.it
The startup making coding more approachable
Hi,
Welcome back to Breakout Startups. Today, we are covering Repl.it, the startup letting you start coding in your favorite programming language in under 2 seconds.
About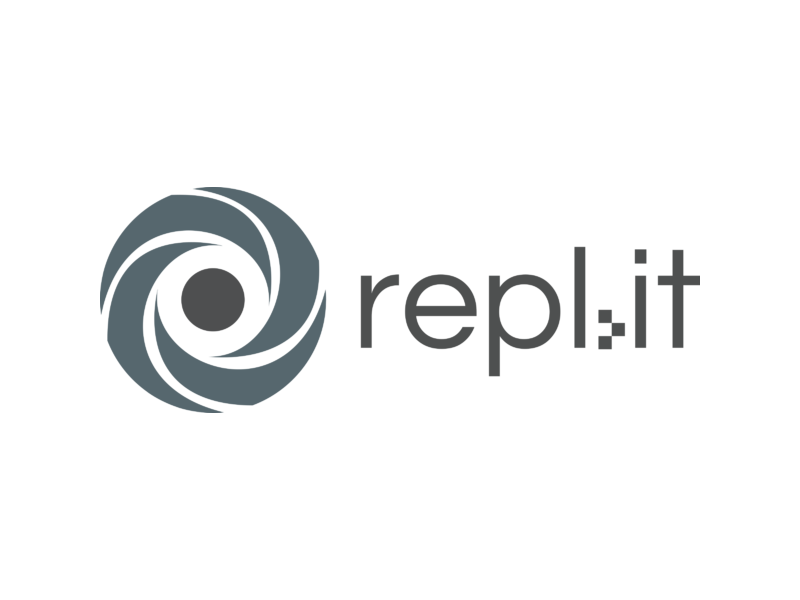 Founded in 2016, Repl.it is building a full-featured, serverless hub for collaborative online development and classroom coding.
Product
Repl.it is an online IDE wherein 2 seconds you can boot up an environment for your favorite programming stack or language. The tool enables you to go from playing with a language to writing a full-stack app without ever leaving your browser.
Currently, it is used for everything ranging from shipping websites and apps to training machine-learning models. 
Repl.it primarily serves two groups:- 
For students, it is a plug-and-play classroom resource. About 20 percent of all kindergarten through 12th-grade schools in the United States engage or have engaged with Repl.it in code jams, hackathons, and other activities. 

For developers, it functions as a collaborative, live-work environment where they can build, iterate, and tap into more advanced features, including hosting web services, packaging products, and shipping applications.
Beginnings & Growing Traction
During the funding announcement in 2018, the company announced it has crossed 1 Million Users.
After that, the company hasn't announced any more information on number of users and other metrics such as Revenue. However, according to SimilarWeb, the website has been clocking 3 Million+ visits consistently over the past 6 months,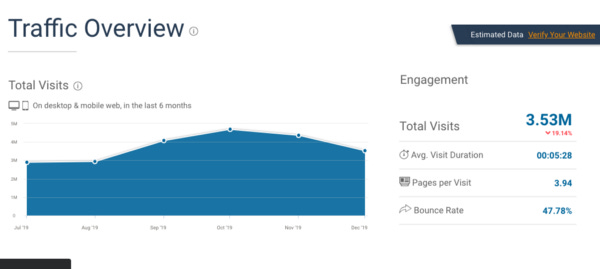 However, the beginning of Repl.it wasn't so smooth. The company was initially dismissed as "a fun toy". Amjad writes, 
The YC partner I met had the feedback that an online REPL is not really a startup — it's just a fun toy — and that instead, I should join another company building a superficially similar technology. But I've been waiting for someone to start this startup for years — a website where people can not only learn how to code but can also build, collaborate with others, and ship software. In 2016 nobody seemed to be coming close to creating this.

Unfazed, my cofounder Haya, who's a designer and also my wife, and I decided to quit our jobs and pursue the startup. We allocated $20k to help get it off the ground while we find a revenue model or until we raise money. We worked out of our home in Foster City and was able to monetize the service early-on by selling our code evaluation infrastructure as an API. However, the free service was always growing faster than our revenue, and it didn't seem like we were going to break even on this business model. [Source]
Soon, after this, Roy Bahat of Bloomberg Beta took a chance on the team and led their Pre-Seed Round. 
Cut to 2017, the company had built a tool for computer science teachers to manage their classrooms. Through this tool, the company was well on its way to make $150K in Annualized Revenue. At the same time, the core product, the online IDE was growing faster than ever.
Somehow, Paul Graham discovered Repl.it on HN and asked Sam Altman to get in touch with Amjad. In his email conversation with PG, Amjad was advised to should focus on the core product and user base and how it's more immediately commercializable than the team thought. This proved to be a stepping stone for the company and it got into Y Combinator. 
Here's a very interesting story of how Amjad Masad and Repl.it finally made it to YC in their 4th attempt 👇
Rejected Then Recruited: Our Journey into Y Combinator
"The intoxicating delight of sudden understanding" best describes what I felt the first time I derived the Y Combinator…repl.it
Since then, the company has come a long way. Today, we frequently come across people shipping projects on Replit. Along with this, the company has launched a Hacker Plan, its premium subscription with more compute power at $7. 
Funding
Repl.it has raised a total of $4.6M in funding 2 rounds.

The company last round, a Seed Round of $4.5M was led by marquee Venture Firm Andreessen Horowitz with participation from Paul Graham, Bloomberg Beta, Amino Capital and Reach Capital.

Prior to this, the company was a part of Y Combinator W18 Batch. 
Founding Team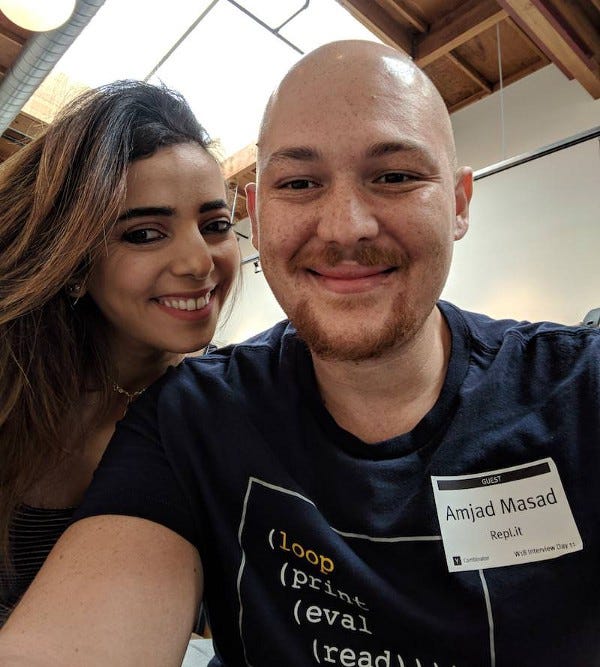 Amjad Masad- Co-Founder & CEO, Repl.it, Previously: Engineer at Facebook, First Engineer at Codeacademy.
Haya Odeh- Co-Founder & Designer, Repl.it, Previously: Freelance Designer
Side Note 👉 Haya is the person who spends most of the time talking to users.
Market Landscape
Repl.it, since its arrival in the space, has gained some solid traction and has been able to build a very active community around the platform. 
Here are some fun stats from 2019 which the team shared 👇

The top creator on the platform is getting ~16M+ Views per month.
However, it is not the only company that is bringing IDE to your browser. 
The other products in this segment are 👇
CodeSandbox

Codechef

CodingBlocks

CodePush

AppHub
Cloud 9(acquired by Amazon) is also a major player here. 
Given how competitive this space is right now, it will be interesting to see how Repl.it and its competitors shape up the future of coding. 
Jobs at Repl.it
Mobile Engineer at Repl.it[Remote]
Backend/Infrastructure Engineer at Repl.it[Remote]
Frontend Engineer at Repl.it[Remote]
Coding Interface Designer at Repl.it(SF)
---