Breakout Startups PRO #18- Lightning
The Startup building the future of Bitcoin
Hi,
Welcome to Breakout Startups PRO. Today, we are writing about Lightning Network, the startup building the VISA of Bitcoin.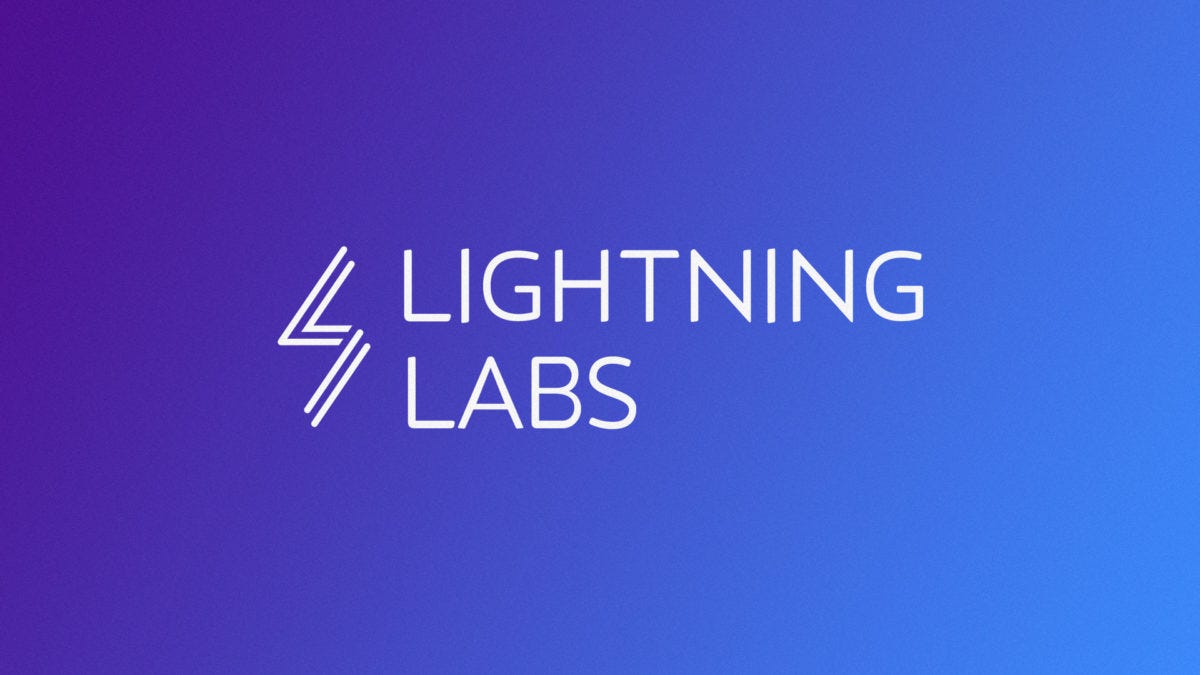 About
Started in 2016 by Elizabeth Stark, Lightning Labs is building the next generation of decentralized, resilient financial infrastructure for Bitcoin.
The team is building the open-source developer-friendly implementation of Lightning Network and products to foster the growth of the Lightning Startup Ecosystem.
Product
The team is behind, Lightning Network Daemon(lnd), which is designed to improve speed and reduce fees on the bitcoin network by load balancing traffic across layers. It is widely regarded as one of the most advanced and most developer-friendly implementations of the Lightning Network protocol in the Bitcoin Ecosystem.
Along with this, the team is also behind Neutrino, an open platform that enables users with mobile devices to conduct blockchain and Lightning Network transactions quickly and easily.
Very recently, the team announced its first paid product, Lightning Loop, which lets users trustlessly rebalance their channels through on-chain payments to and from Lightning Labs.
Growth
Since the launch of lnd in beta in March 2018, Lightning Network has grown exponentially.
According to Publicly available data, Bitcoin's overlay network for fast and cheap payments today consists of over 11,000 nodes, sharing almost 36,000 payment channels, together holding more than 870 bitcoins(worth $8.5M)
In the past 2 years, we've also witnessed the rise of the Lightning startups. There are too many to name here, but it's been amazing to see the startup community grow around Lightning.
Some startups building on top of Lightning:-
and many more.
If you want to stay updated on what's going on in the Lightning Community, highly recommend following this website: https://www.lapps.co/
Funding
Lightning Labs has raised a total of $12.5M in funding over 3 rounds.

The company recently raised a Series A of $10M led by Craft Ventures along with participation from Slow Ventures, former Goldman Sachs co-head of securities David Heller, Avichal Garg of Electric Capital and Ribbit Capital.

Prior to this, the company had raised a Seed Round of $2.5 million in a seed round from investors including Twitter CEO Jack Dorsey, Square executive Jacqueline Reses, litecoin creator Charlie Lee and former PayPal COO David Sacks.
Team
Elizabeth Stark- CEO and Co-Founder, Lightning. Previously: Stanford, Yale, Harvard, Fellow at Coin Center.

Olaoluwa Osuntokun- CTO and Co-Founder, Lightning. Previously: Active Contributor to the Bitcoin Open Source Ecosystem, Intern at Google.
Jobs at Lightning
Cryptographic Protocol Engineer at Lightning Labs(Remote)
Frontend Application Developer at Lightning Labs(Remote)
Technical Product Manager at Lightning Labs
---