Breakout Startups MEMO #11- Coda
The company disrupting the docs
Hi,
This is Ankit here. Today, in the 11th edition of Breakout Startups Memos, we are profiling Coda, the company aiming to build the "doc as powerful as an app".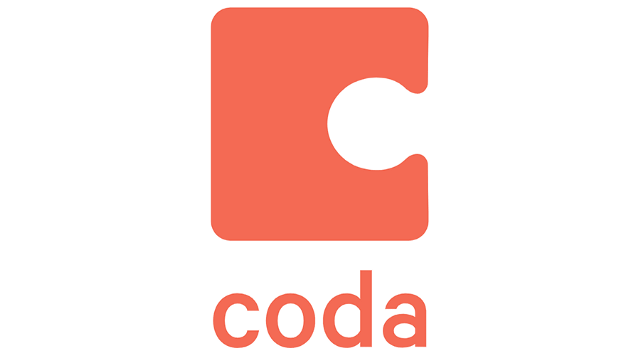 ---
What is Coda?
Coda is a powerful tool that blends the flexibility of documents, the power of spreadsheets and the utility of applications into a single canvas enabling anyone to make docs as powerful as apps.
Motivation
When Shishir, Founder and CEO of Coda, was at YouTube, he was surprised how tools such as Google Docs and Sheet kept the entire team and product running.
He began to ask this question: what would documents and spreadsheets look if they were invented today?
This question led to Coda.
He writes in a blog post:-
In the 70s, we started digitizing documentsIn the 70s, we started digitizing documents. We turned the leaf of paper into a word processor (WordStar), the accountant's ledger into a spreadsheet (VisiCalc), and the professor's slides into a presentation (Harvard Graphics)

Over the next 40 years, the digital landscape completely transformed. Operating systems shifted fundamentally. Databases moved past relational. Television went from broadcast to cable to online video. Search engines and social networks took over..Surprisingly, documents, on a fundamental and structural level, didn't change………But the way we use documents has completely shifted. We aren't trying to digitize physical analogs any more; we're using documents as tools to run our teams.

This raises a few questions.

Why are we still clinging to metaphors long-forgotten: the accountant's grid, the typist's paper, the professor's slides? Why do these tools insist on creating boundaries where we don't need them — forcing us to choose between a document or a spreadsheet? How do we empower the growing class of people who stretch docs and turn them into ingenious tools?

Finally, what would we build if we started from scratch?
Interesting Points
Mehrotra's pitch for Coda, which was built under the codename "Krypton," goes like this: "It's a document so powerful you can build apps in it.".

One of the earliest users of the Coda called it "Minecraft for Docs".

Coda was planned and build on Coda itself — everything from bug and customer tracking systems to hackathons, brainstorming, and note taking.

The team worked on Coda in almost total secrecy for three years before opening it to public.
Team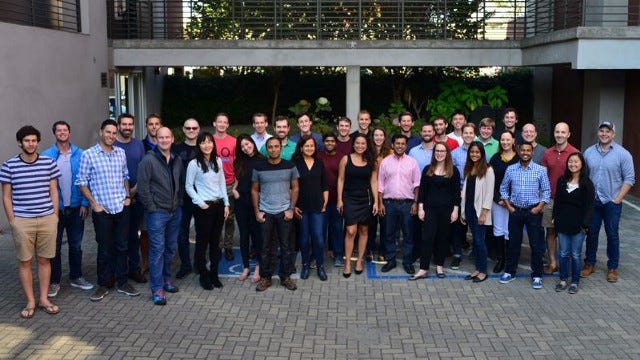 Funding
The company has raised $60M so far and has been funded by marquee investors such as Kleiner Perkins, Khosla Ventures and others.
The company counts Reid Hoffman, Founder of LinkedIn and Partner, Greylock and Hemant Taneja of General Catalyst as its board members.
Strengths
No Code Movement
Coda is on the forefront of the no-code movement. The customers who have adopted no-code seem to be taking notice. They've been using it to automate processes and turn their documents into functional apps.
On the similar lines, Coda partnered up with Product Hunt to organise a No-Code Hackathon and to encourage people to build on top of the platform. The hackathon saw more 1000 Makers from all over the world take part and launch over 120 products during the process. 
Read more here:-
120 Products Built With No Code
2. Product Updates
After coming out of Stealth, Coda has made rapid improvements to its product. Here's a list of some of the things they have launched so far:
Packs- Packs help you connect your Coda doc to the apps you use everyday.

Layouts- This enables makers to present and interact directly with their data in a functional and beautiful way.

Automation- This building block helps makers automate away thesmall yet critical tasks. 

Android App- Coda finally launched the much awaited Android app in May 2019.
You can read about all the Feature Launches here:-
Launches - Coda Blog
All the big, new features in Coda. Coda.blog.coda.io
3. Customer Love
Coda, since its launch, has been gaining love and support from its users. It won't be wrong to say that company gets the same amount of activity on Twitter such as products like Superhuman and Notion.
Market Scenario

No-Code space has seen an unprecedented increase in number of tools in the past few months. Companies such as Notion, Airtable, Webflow are leading the charts right now.
Notion has become an all-in-one workspace for notes, tasks, wikis, and databases. The product has grown rapidly to now support 1 million users. 
Airtable, which launched in 2014, has build the spreadsheet the and is now a Unicorn. 
Webflow, after years of struggle since its launch in 2014, has finally broken out and raised their Series A of $72M very recently.
Along with this, a bunch of No-Code Schools and other tools have come up on the map.
Given the activity happening in the space, it very much looks like that this is just the beginning and a lot is yet to happen in the space. 
Ryan Hoover, Founder of Product Hunt, wrote something on the rise of "No-Code" Tools.
The Rise of "No Code"
I built my first website with Dreamweaver, a WYSWYG site builder that became popular during my teenage years. I was so…medium.com
Jobs at Coda
Product Designer at Coda- https://jobs.xpo.network/b/6ddwai/view
Data Engineer at Coda- https://jobs.xpo.network/b/222uqg/view
Software Engineer (Tools & Infrastructure) at Coda- https://jobs.xpo.network/b/jxxci3/view
Full-Stack Software Engineer at Coda- https://jobs.xpo.network/b/vfiiqf/view
Software Engineer (Mobile) at Coda- https://jobs.xpo.network/b/uyrkkl/view
Product Marketing Manager at Coda- https://jobs.xpo.network/b/lzalrh/view
---
That's it for today. Follow us on Twitter @Xpo_Network.